Practical, Sensible Training For Your Business
Business success means keeping up with a constantly changing world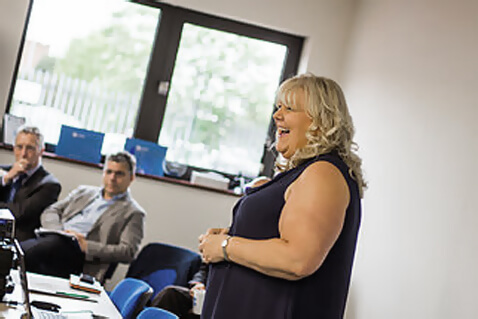 Our consultancy provides the training, strategy and support you need to make your business fly.
Our training provides skills across all levels to ensure every member of your team is working at their best.  Our modular IT training is tailored to your needs, providing key skills to provide the efficiency your company needs.  From 'where's that shortcut' to mastering a pivot table, we can create the training programme for you.
We handle the business skills too, whether that's sales techniques, presenting or creating the perfect customer journey.  Our development programme makes sure that training gets put into action, as we work with you on strategy and personal development.
Providing our knowledge and support to businesses for over 20 years, from the most basic IT skills to how to negotiate your dream contract.
SKILLS TRAINING
Our IT training keeps everyone up to speed in the latest software and systems
WORKSHOPS & DEVELOPMENT
We develop your key managers in your business to fulfil their potential, and that of your business
STRATEGY
We help you take a step back and look at the needs of your business & goals for the future.
Our training only works if it works for you.  From the moment we meet, we will listen to your needs, clarify your requirements and put together a programme that will deliver.
All of our programmes are stripped down into opt-in modules, so your team will not be away from their posts for any longer than necessary.  Our training is engaging and fun, but certainly not an afternoon off.
And we are always available, once the training is completed, to provide guidance and support.
Our clients include: Coventry University, MacMillan Cancer Support, the University of Wolverhampton, the University of Warwick, the Chartered Institute of Housing and the Belgrade Theatre.
Find out how ATL Solutions can help you build a better understanding of your business.
''built up a great rapport, easy to open up to''

Caroline O'Brien
Rosemary Bookkeeping

''provided me with challenges & some great ideas''

Maria Rankin
Maria Rankin

''excellent trainers, we've really seen the value of the training''

Sara Bennett
BTC Activewear

''really engages with people''

Gill Phillips
Whose Shoes

''brings clear focus on attention to detail''

Steve Smith
University of Wolverhampton

''gave me the tools & methods that empowered me''

Sandy McKinlay
Therapies by Sandy

''has been known to administer a friendly kick up the bum''

Mandy Sutton
Purple Mouse

Registered business address:
Business Innovation Centre,
Binley Business Park, Coventry, CV3 2TX, UK.
Registered Company No. 3905006
VAT no. 748 0246 30